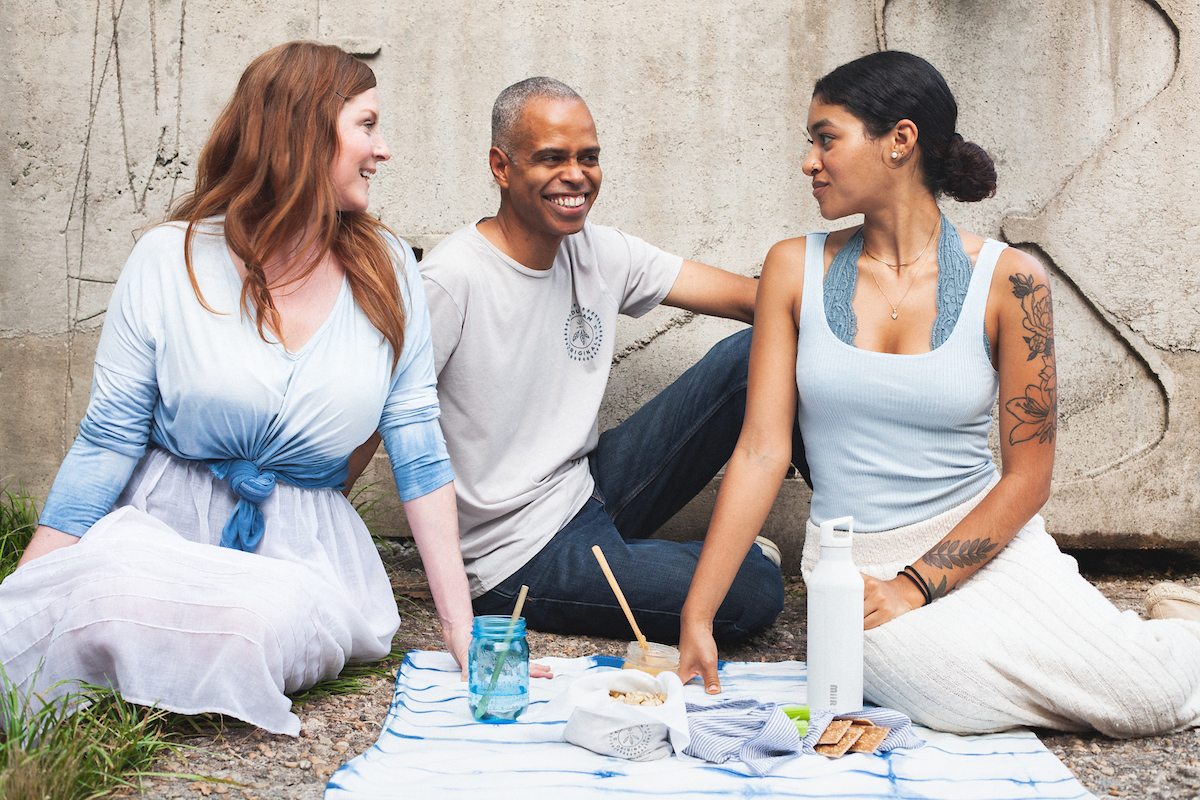 utensil kits. Fun, functional, smart.
The most convenient way to say No thanks to single use plastics — and keep waste out of the landfill and earth. Go ahead - get one for you and a friend.
Our signature Food Bag.
Upcycled, handmade + durable. Good for produce, snacks, your lunch and making a statement.
Eco-Conscious tees
From seed to finished product, Eco-Tees are manufactured in the USA with organic cotton. Good for you, good for the Earth.
suppliers:
Sustainability is at the heart of the source — all of our supplies and goods come from a place of deep integrity + a desire to choose better. Our raw materials are sourced from either reuse materials, right here in Durham, or organic fibers grown and manufactured in USA.
—
Spoonflower
An innovative, Durham based fabric printing company, Spoonflower is making small batch custom fabrics using less water and producing less waste. We receive remnant fabric donations from Spoonflower to create our food bags.
–
The Scrap Exchange
A Durham based non-profit, Scrap Exchange has diverted hundreds of thousands of pounds of waste from the landfill since beginning in the 1990s. We purchase remnant fabrics from SE to create our one of a kind to-go utensil kits.
–
Groceries Apparel
Groceries Apparel is pioneering the way towards ethical fashion. Made to order, organic & recycled fabrics, and living wages.
–